Brain & Body™ Golden Milk Latte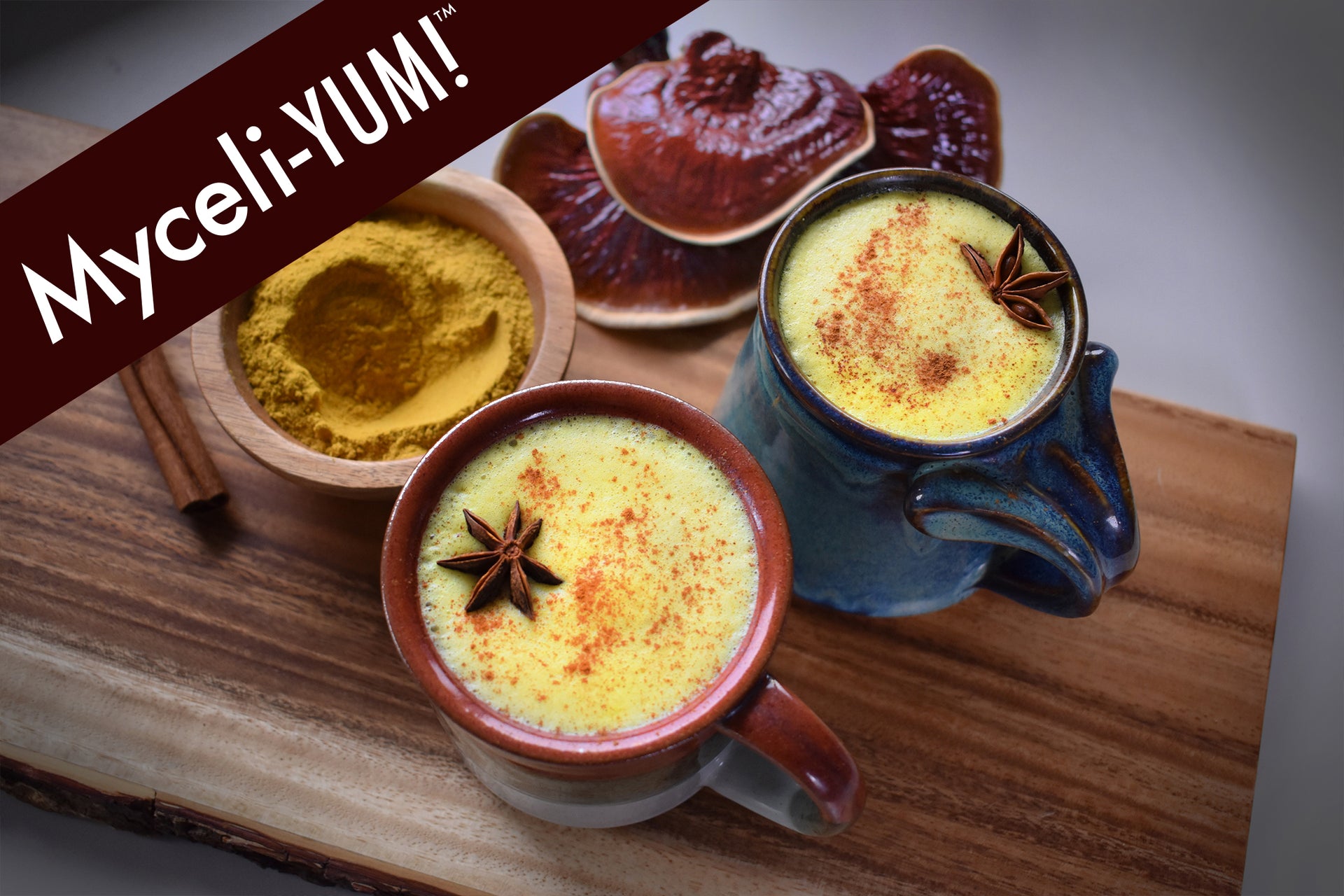 Warm up this winter with the Host Defense® signature Golden Milk Latte! Our MycoBotanicals® Brain & Body™ Powder has Reishi and Lion's Mane mushroom mycelium, Turmeric, Ginger, Cinnamon and Black Pepper. Combine it with your favorite milk to make a warm and fragrant latte. Add extra spices, sweeteners, and coconut oil for an evening treat!
By combining the beneficial mushroom mycelium of Reishi – The Mushroom of Immortality and Lion's Mane – The Smart Mushroom, Host Defense® MycoBotanicals® Brain & Body™ promotes Sound Mind and Strong Body.*
Here's our go-to Golden Milk Latte recipe!
Ingredients:
Almond Milk - 3 cups
Ground Cinnamon - 1/4 tsp
Coconut Oil – 1 Tbsp
Maple Syrup - 2 tsp
Peppercorns - 8 pieces
Star Anise - 2 pieces
Directions:
Pour all ingredients into a medium-sized saucepan, set aside one star anise. Heat mixture over medium/high heat, whisking briskly. Do not boil. Strain liquid to remove peppercorns and star anise, and pour into two mugs. Add star anise and cinnamon for garnish if desired. Enjoy!
Myceli-YUM!™
Want to discover more ways to cook with mushroom mycelium powders?
» Download our free Recipe Book!
*These statements have not been evaluated by the Food and Drug Administration.  These products are not intended to diagnose, treat, cure, or prevent any disease.