Gina's Sweet & Spicy Carrot Cake Smoothie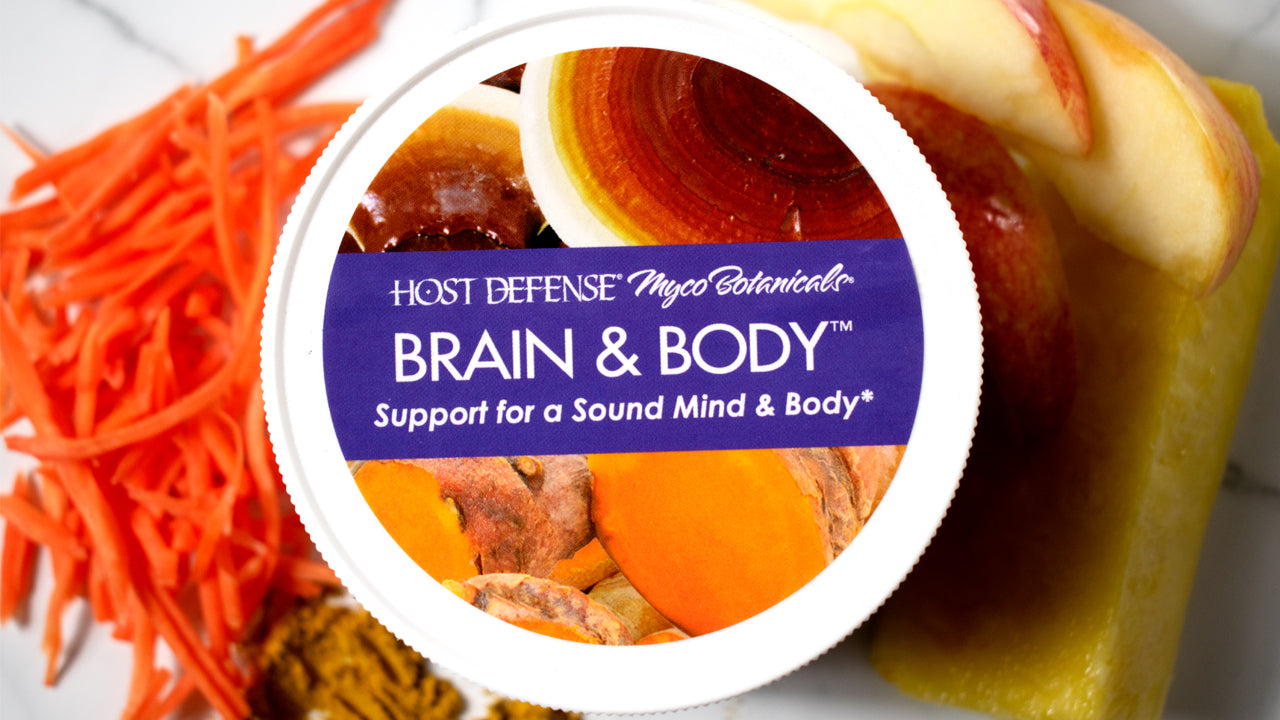 New Host Defense® MycoBotanicals® Brain & Body™ powder provides this morning treat with just the right amount of spice while supporting heart health and mental acuity.* This recipe comes courtesy of Host Defense National Science Educator, Gina Rivers-Contla.   
Ingredients
6 to 8 ounces unsweetened milk of your choice (we like oat!)
1/3 of an apple
½ cup of pineapple chunks
¾ cup shredded carrot
1 tsp MycoBotanicals® Brain and Body™ powder
¼ cup almond butter (optional)
½ cup ice cubes (optional, but adds a thicker consistency)
Instructions
Add ice cubes and milk to blender and pulse.
Toss in fruits, vegetables, and powder. Pulse to pulverize fruits.
Pour into a large chilled glass and enjoy! 
Want to discover more ways to cook with mushroom mycelium powders?
» Download our free Recipe Book!
*This statement has not been evaluated by the Food and Drug Administration. This product is not intended to diagnose, treat, cure, or prevent any disease.