Host Defense Mushrooms
A Product of Fungi Perfecti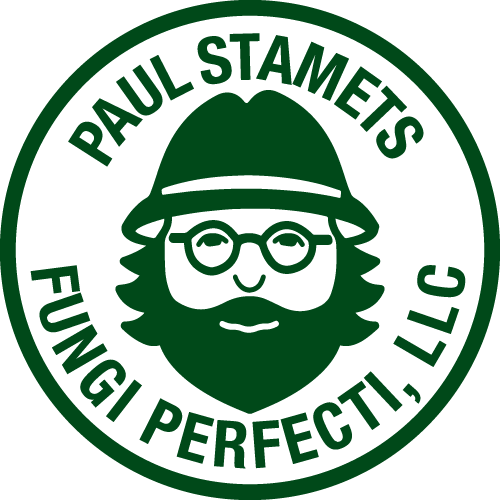 Building a Bridge Between People and Fungi
Host Defense® Mushrooms™ was founded by renowned mycologist
Paul Stamets
with the goal of building a bridge between people and fungi.
We specialize in mushroom mycelium-based supplements to support natural immunity and whole body wellness.*
Based near the Olympic Rainforest in Washington state, we are one of the
best-documented and longest-standing mushroom supplement companies
in the USA
.
#1 Best Selling Mushroom Supplement Brand in the U.S.
Host Defense® Mushrooms™ began as a direct-to-store manufacturer of mushroom supplements more than 10 years ago. Today, we are the industry leader and the #1 best-selling mushroom supplement brand in the U.S.ꝉ Our continued mission is to explore, study, preserve, and spread knowledge about the use of fungi for helping bees, trees, people, and planet.+
At Host Defense®, all of our product development and formulation is based on scientifically validated data to ensure the quality and efficacy of our supplements. Our mushroom mycelium and fruit bodies are grown on our farm in Washington state and are certified organic, non-GMO, vegan, and gluten-free. And all of our supplements are verified for identity, purity, composition, and strength by independent labs that use internationally recognized, validated testing methods.
Always at the cutting edge of mycological research, we continuously strive to find new and innovative ways to bridge the divide between human health and beneficial mushrooms. We employ internal teams of
mycologists and medical professionals, biologists and chemists, and researchers and educators.
Conveniently offering multiple delivery methods –
capsules, extracts, sprays, powders, teas, syrups and more!
– is one way we work to increase accessibility to the immune-supporting benefits of mushroom mycelium-based supplements.*
One of the most significant outcomes of our research has been discovering the
value of using mushroom mycelium
. Mycelium is the longest living part of the mushroom organism and consists of highly active cells that serve many important functions - including acting as the immune response of the fungal organism. Years of industry-based research, along with both internal and third-party testing, demonstrates that
mycelium-based mushroom supplements offer significant immunological support.
That's why we use mushroom mycelium in ALL of our supplements – because it works!
*
Founded by Paul Stamets
Having recognized the enormous potential for the use of beneficial mushrooms and, specifically, mushroom mycelium to support the health of both people and planet, Paul Stamets started Fungi Perfecti® in 1980 with the goal of bridging the divide between people and fungi. Since that time, Paul has become a world-renowned expert in all things mycological.


His central premise is that mushrooms are vital to a healthy immune response in both people and habitats. Just like people, habitats have immune systems. And immune systems become weakened due to stress, disease, and exhaustion. Mushrooms are the cellular bridges to a healthy ecosystem in the habitats where they grow, and—when harnessed in the form of supplements—to support human health.


Caption: Paul Stamets kneeling in a forest.
Writer, Speaker, Medical Researcher, and Innovator
Paul is considered an industry leader in fungi production, habitat, and medicinal use. He lectures extensively to deepen the understanding and respect for the fungal organisms that literally exist under every footstep taken on this path of life.


The visionary leadership of Paul Stamets has led to significant breakthroughs revealing the power and potential of beneficial mushrooms and, importantly, mushroom mycelium. Some of the research by Paul and his team have led to innovative mycological solutions, including the endless potential for the use of fungi in everything from water filtration (mycofiltration) and ecological rehabilitation (mycoremediation), and to harnessing the power of beneficial mushroom mycelium in the form of supplements to support human and planetary health. Notably, he has partnered with the Department of Entomology at Washington State University to use mushroom mycelium-based extracts to help combat Colony Collapse Disorder in bee populations.
Caption: Paul Stamets in a Fungi Perfecti lab coat.
40+ Years of Mycology
As the founder and Chief Science Officer at Fungi Perfecti, he has discovered and named numerous new species of mushrooms and spearheaded numerous research initiatives for the use of fungi. Paul has dedicated his life to discovering, understanding, and spreading knowledge about the unique, mysterious, and fantastic world of fungi.

*These statements have not been evaluated by the Food and Drug Administration. These products are not intended to diagnose, treat, cure, or prevent any disease.


ꝉ Source: SPINSscan Natural / Natural Products Supermarkets > $2MM / Total US - Natural Channel / Mushrooms Ingredient Report / 52 Wks Ending 9/10/2023

+ Your purchase of Host Defense® Mushrooms™ products helps support their mission to reduce carbon emissions, and also supports research to protect bees from colony collapse and conservation of rare mushroom species in old growth forests.