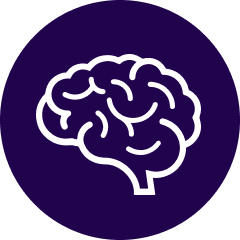 Lion's Mane promotes brain health and function! That includes memory, concentration, cognition, and focus. Studies have also shown that Lion's Mane may increase Nerve Growth Factor!* Nerve Growth Factor helps our nerve cells use nutrients to support their activity each and every day.*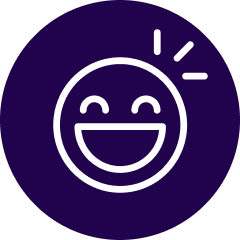 Lion's Mane promotes a balanced mood and digestive wellness.*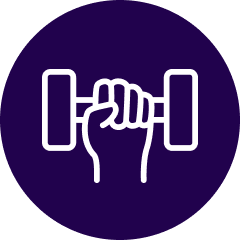 Lion's Mane supports an engaged yet balanced immune response. Research suggests it supports balanced energy levels, sleep quality, and blood sugar levels already within the normal range.*
---
DISCOVER THE SMART MUSHROOM DIFFERENCE!
Feeling Foggy?*
Find your focus with our single species Lion's Mane – an ideal choice for anyone seeking support for brain health, memory, and a balanced mood!*

Powder - 1500 mg Lion's Mane per serving
Capsules - 1000 mg Lion's Mane per serving
Promotes memory and focus.*
Supports a balanced mood.*
Promotes nervous system health.*
Supports a balanced immune response.*
Looking for a Brain Boost?*
This fan-favorite formula provides an expanded spectrum of cognitive benefits to help you stay sharp. MycoBotanicals® Brain* combines Lion's Mane with Reishi, Cordyceps, and herbs to promote brain function, memory, concentration, mental energy, and clarity. One might say it's a no brainer!

300 mg Lion's Mane per serving

MUSHROOMS
Lion's Mane supports the brain and nervous system.*
Lion's Mane and Reishi support neurological and adrenal functioning.*
Cordyceps supports brain health with aging.*
HERBS
Bacopa - Supports brain function and memory.*
Ginkgo - Supports healthy blood flow to the brain.*
Find Your Calm*
It's all in the name with this formula! MycoBotanicals® Stress Decompress®* is a custom combination of mushrooms and herbs designed to promote calm and tranquility. Featuring Lion's Mane and Reishi, this non-sedating formula supports a healthy stress response and a balanced mood to help you find your center. Ahhh.

Contains 300mg Lion's Mane

MUSHROOMS
Lion's Mane - Supports a calm and balanced mood.*
Reishi - Supports a calm mind and stress-reduction.*
HERBS
Skullcap - Promotes mental relaxation.*
Lemon Balm - Supports a peaceful emotional state.*
Ashwagandha - Promotes a healthy stress response.*
Brain + Whole-Body Wellness*
Stamets 7® was specially crafted by renowned mycologist Paul Stamets for daily whole-body support. It includes equal parts Lion's Mane, Reishi, and Chaga plus four other beneficial mushroom species that together promote cognition, immune health, and head-to-toe wellness.

Contains 143mg Lion's Mane

MUSHROOMS
Supports brain health and the nervous system.*
Promotes respiratory, digestive, circulatory, cellular, lymphatic, and systemic functions for foundational immunity.*
Supports an engaged and balanced immune response.*
Supports the body in adapting to physical, mental, and environmental stress factors.*
ELEVATE YOUR ROUTINE WITH MYCOBREW® LION'S MANE DRINK MIXES

Grab & Go Deliciousness
Whether you want a burst of energy to start your morning, an afternoon indulgence to keep you going, or a relaxing treat at the end of the day, MycoBrew® Lion's Mane Drink Mixes are the perfect upgrade for your daily routine. Find your favorite flavor to sip, savor, and enjoy! Available in convenient grab-and-go packets.
---
---
Still have questions? Ask the vitamin expert at your favorite retailer to help you select the right mushroom mycelium product for your needs.
Curious to explore more about "The Smart Mushroom"? Read our
Lion's Mane Blog
.



*These statements have not been evaluated by the Food and Drug Administration. These products are not intended to diagnose, treat, cure, or prevent any disease.