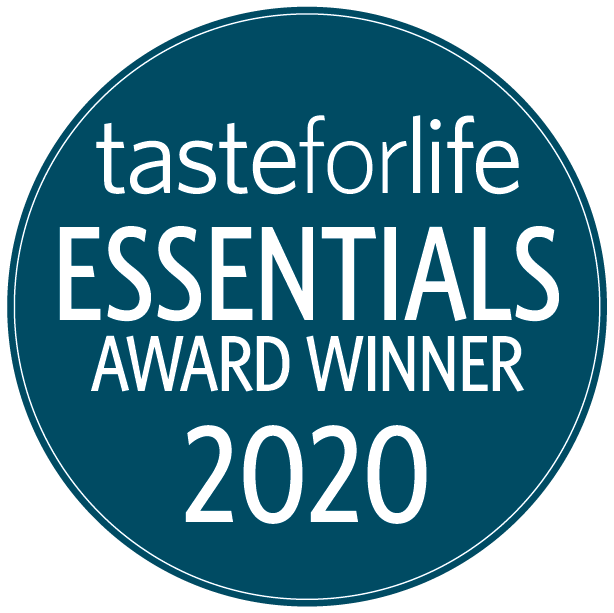 Taste For Life has selected Host Defense Elderberry Plus Syrup as a winner of their Essentials Award for 2020!
Unique Power-Packed Formula
Elderberries + Mushroom Mycelium
Founded by renowned mycologist, Paul Stamets, Host Defense® follows the science. That's why all of our supplements are powered by mushroom mycelium. Combining two forms of elderberry with three species of mushroom mycelium, Elderberry Plus syrup is a powerhouse of superfoods that supports an engaged and balanced immune response.*

Versatile and Easy to Use
This vegan, gluten-free, and organic blend is easy to incorporate into any diet. Tastes great straight from the bottle or can be easily mixed into a hot or cold beverage, added to your morning smoothie, or drizzled over your favorite dessert!
Delicious All-Natural Flavor
Elderberry Plus Citrus Spritzer
Try this simple, refreshing recipe!

THE INGREDIENTS YOU'LL NEED:
1 Serving Elderberry Plus syrup
Fresh-squeezed citrus juice of choice
Sparkling water
Ice
Lemon wedge and mint as garnish
STEP-BY-STEP INSTRUCTIONS:
Pour 8 oz sparkling water into glass over ice
Drizzle 2 tsp Elderberry Plus syrup over top
Add 2 oz fresh-squeezed citrus juice
Stir to mix, then garnish with mint and lemon wedge
Enjoy!
Certified Organic Ingredients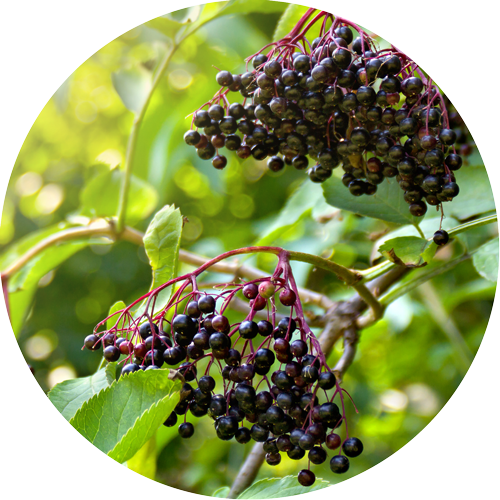 Two Forms of Elderberry**
2g Elderberry Fruit Extract
AND
100mg Elderberry Fruit Concentrate
(Grown In: Canada & USA)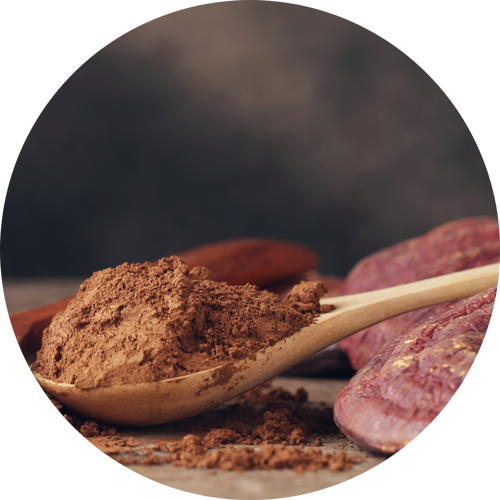 Organic Mushroom Mycelium
Three Species of Mushroom**
333mg Reishi Mycelium
333mg Chaga Mycelium
333mg Turkey Tail Mycelium
(Grown In: Olympia, WA. USA)
**Quantities above reflect the amount per serving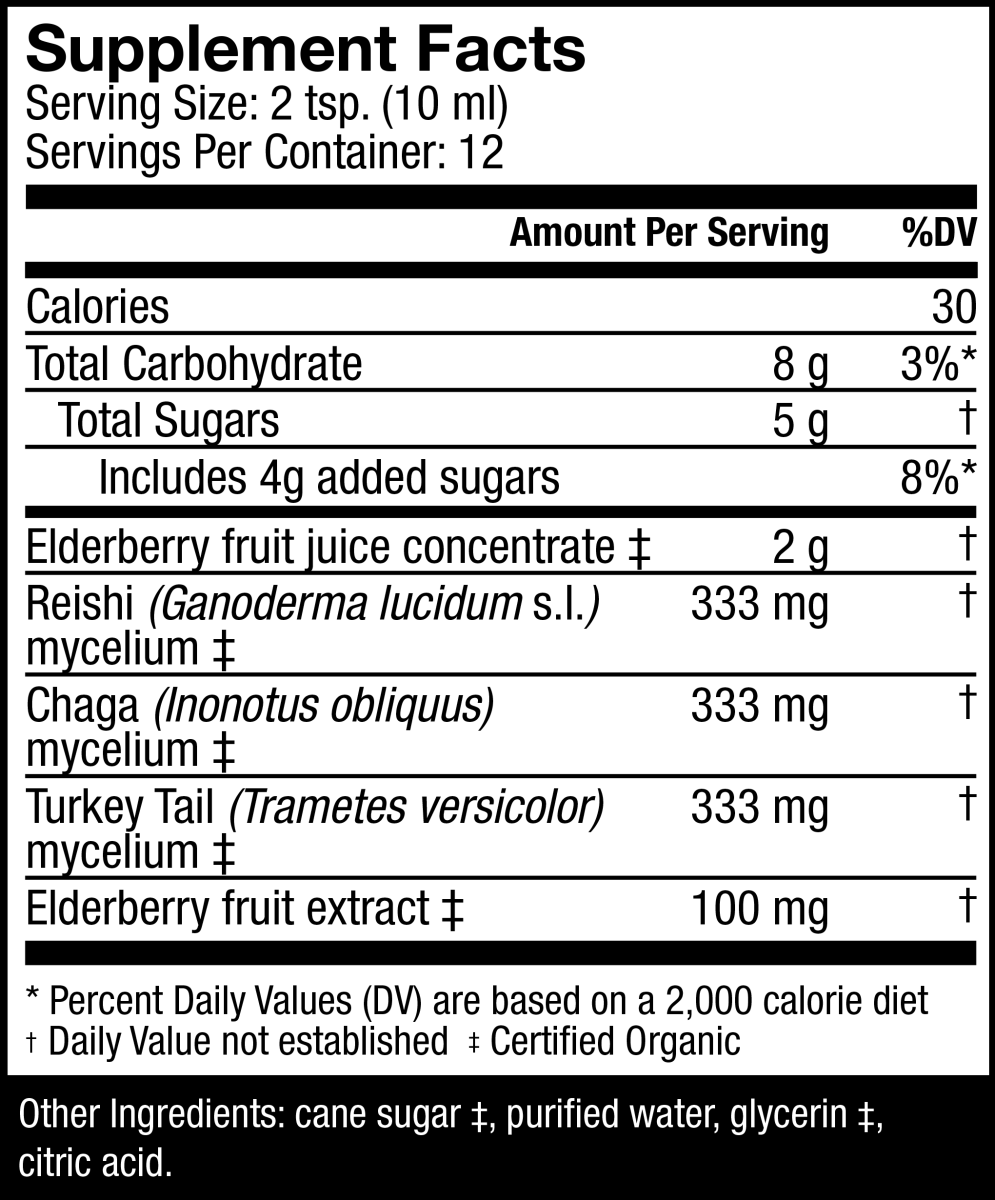 Wide Range of Benefits
Daily Immune Support for All Ages*
Supports an engaged and balanced immune response*
Supports upper respiratory and cardiovascular wellness*
Antioxidant support against daily free radical damage*
Supports balanced lung health*
Supports cell membrane function*
*These statements have not been evaluated by the Food and Drug Administration. This product is not intended to diagnose, treat, cure, or prevent any disease.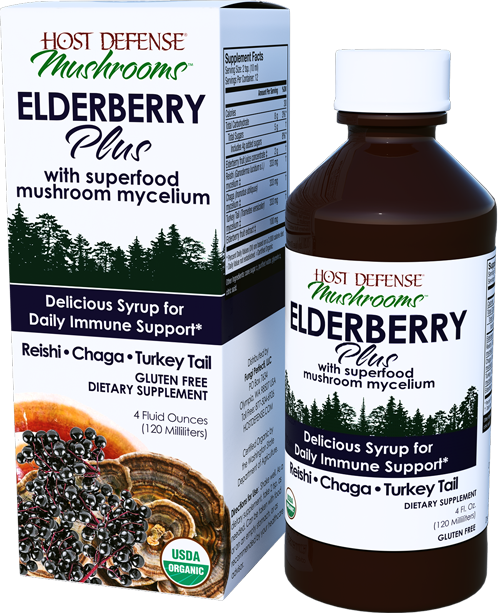 Bulk Discount:
Buy 4 or more Host Defense supplements and save 20% with code BULK20 at checkout