MycoBrew® Lion's Mane Drink Mixes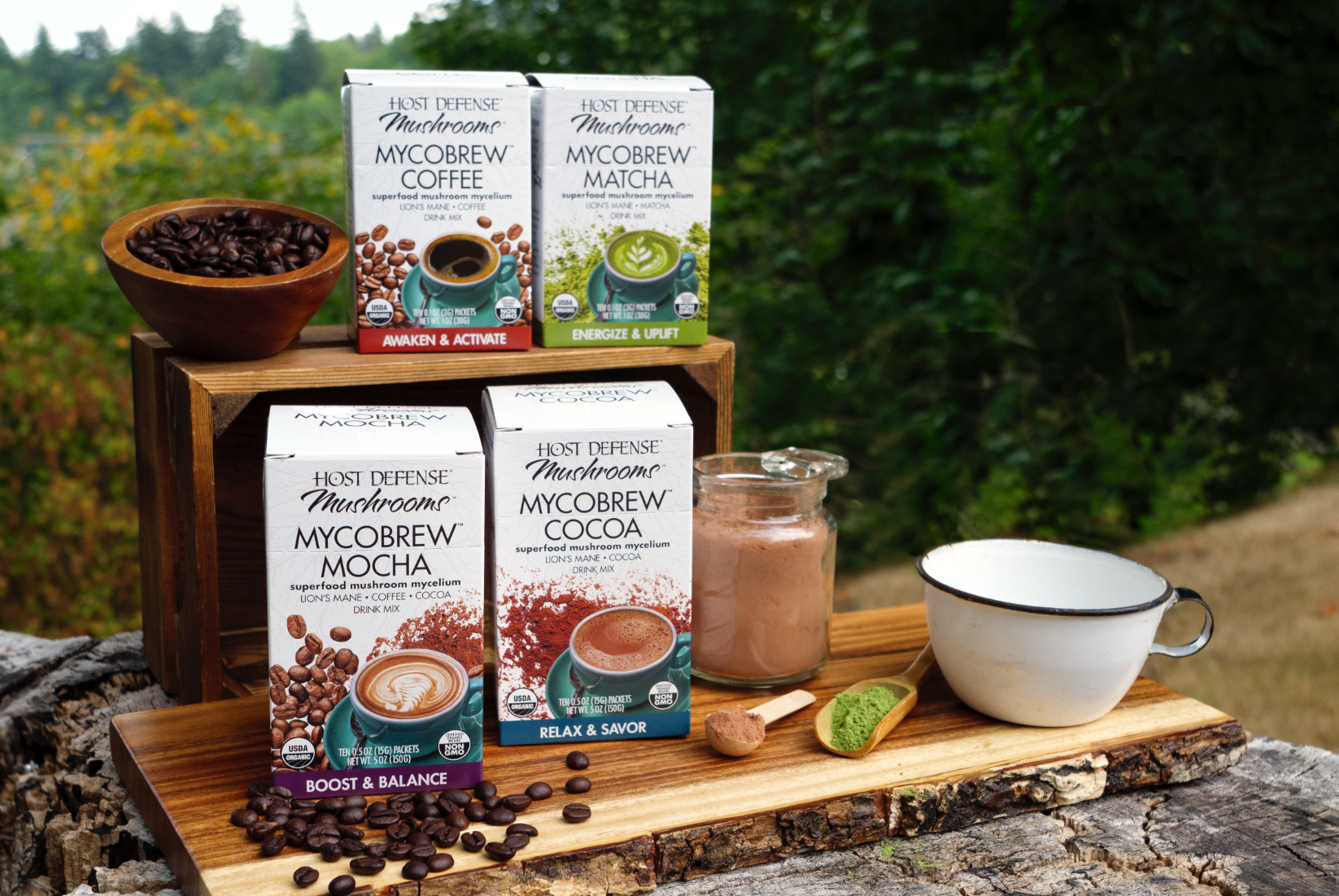 Mix It Up With Mushroom MYCELI-YUM!™
MycoBrew® Coffee, Matcha, Cocoa, and Mocha are specially-crafted, flavor-forward formulations that offer a premium taste experience. After years of development, MycoBrew® provides exceptional flavors available in both grab-and-go packets and bulk canisters.
Whether you want a burst of energy to start your morning, a midday indulgence to keep you going, or a relaxing treat at the end of the day, MycoBrew® has a beverage blend for you. Try all four MycoBrew® drink mixes for an upgrade to your everyday routine! 
Made with Organic Lion's Mane Mushroom Mycelium
While each drink mix is distinct in flavor and experience, they are all reinforced with USA-grown, certified organic Lion's Mane mushroom mycelium. The highly sought-after "Smart Mushroom", Lion's Mane is a well-known superfood.  
MycoBrew Directions
Add one drink packet to 6oz hot liquid—try water, milk, or milk substitute—and stir to blend. 
For a refreshing alternative, dissolve in hot liquid, then stir, shake, or blend with ice! 
MycoBrew
®
Mocha and MycoBrew
®
Cocoa are sweetened with organic, Fair Trade Certified
™
coconut sugar. 

The Materials Matter
After years of pioneering development work, we're proud to say that our MycoBrew
®
 packets are
made from cutting-edge, custom-crafted material and are in alignment with our sustainability goals. 
Our packets offer excellent:
Oxygen barrier protection 

Shelf life

Moisture barrier protection

Seal strength
There are many factors that go into our packaging decisions, from function, quality, and convenience, to composition and impact. We use ecologically responsible packaging materials designed to minimize our overall footprint. Our boxes are made with recycled paper, printed with vegetable-based ink, and are recyclable. As part of our climate commitment, we continue to seek out materials that are effective, safe, and aligned with our sustainability goals.